Status: Seeking Foster Home!
Sex: Female
Age: 1 Year
Domestic Shorthair / Mix
Hinata is sponsored by Marcia Pierce "in memory of all beautiful black cats and in honor of The Pretty Paws Cause - Boone."
Hinata is currently looking for a foster home where they can undergo treatment after being testing positive for ringworm. Treatment is overseen by staff, and any medications or necessary items will be supplied by WHS. Ringworm is transmissible to humans and other animals, so a foster parent should be able to isolate a foster pet from the rest of the household. Staff can further elaborate on how to properly and effectively care for a ringworm-positive animal while keeping yourself and pets safe and healthy!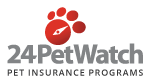 Adopt and Protect this pet with the 24PetWatch Gift of Pet Insurance. Visit us at
www.24PetWatch.com
or call 1-877-291-1524.

Save on top named brands and help homeless pets when you shop online at
www.PetangoStore.com
. Shop now to save on pet food, flea, tick, heartworm treatments, and much more!