Status: Available
Sex: Female
Age: 2 Years
Mixed Breed, Large (over 44 lbs fully grown) / Mix
Betty White is sponsored by Jeff Dean of Mountainbound Fly Guides in memory of Daisy Dean. AND Betty White is sponsored by Katie Dean in memory of Margie Owens Dean.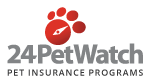 Adopt and Protect this pet with the 24PetWatch Gift of Pet Insurance. Visit us at
www.24PetWatch.com
or call 1-877-291-1524.

Save on top named brands and help homeless pets when you shop online at
www.PetangoStore.com
. Shop now to save on pet food, flea, tick, heartworm treatments, and much more!