Status: Available
Sex: Female
Age: 3 Years
Adoption Cost: $85.00
Mixed Breed, Large (over 44 lbs fully grown) / Mix
Fleetfoot is sponsored by Keira Marsh in memory of Dixie the Weenie.
Fleetfoot and the rest of the husky squad were brought to WHS by animal control. They spent most of their lives in outdoor enclosures with minimal human interaction, so they are still learning to trust staff. Fleetfoot still has a long way to go with her basic commands and leash manors, so she is looking for a patient owner to help her along the way! Because she unaccustomed to living in a home and is easily spooked, she would so best in a quiet environment and is not suitable for apartment living. Fleetfoot is still waiting to go to our spay/neuter clinic, so at this time they are unable to be met with or adopted. Please keep an eye on the website for their availability - statuses update in real time, so you'll know as soon as they are ready to find a forever home!
If you would like to know more about Fleetfoot and what type of environment would be suitable for her, please call the adoption center at (828) 264-7865!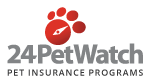 Adopt and Protect this pet with the 24PetWatch Gift of Pet Insurance. Visit us at
www.24PetWatch.com
or call 1-877-291-1524.

Save on top named brands and help homeless pets when you shop online at
www.PetangoStore.com
. Shop now to save on pet food, flea, tick, heartworm treatments, and much more!