Status: Available
Sex: Female
Age: 2 Years
Adoption Cost: $150.00
Mixed Breed, Large (over 44 lbs fully grown) / Mix
Mossy Oak is sponsored by Barbara Dean of MountainBound Fly Guides in memory of 4 Dox. AND Mossy Oak is sponsored by Montana Eck in honor of Helen Eck.
Mossy Oak was recently brought to WHS as a stray, and was unfortunately not reclaimed by an owner. Because they have been with us for such a short time, we unfortunately don't know much about them yet! Mossy Oak is still waiting to go to our spay/neuter clinic, so at this time they are unable to be met with or adopted. Please keep an eye on the website for their availability - statuses update in real time, so you'll know as soon as they are ready to find a forever home!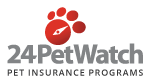 Adopt and Protect this pet with the 24PetWatch Gift of Pet Insurance. Visit us at
www.24PetWatch.com
or call 1-877-291-1524.

Save on top named brands and help homeless pets when you shop online at
www.PetangoStore.com
. Shop now to save on pet food, flea, tick, heartworm treatments, and much more!