Report a Lost or Found Animal
If you have lost or found a pet, please call the shelter at 828.264.7865 from 12:30-6pm Tues-Fri or 12:30-5pm Sat-Sun (closed Mondays) for more information.
If you have an animal to report as "lost" or "found" on Mondays, please do NOT come to the shelter, we are closed on Mondays. Please call Animal Care and Control 828-262-1672 . You may also want to call WATA Radio 828-264-2411 , Mountain Times 828-264-1881 and Watauga Democrat 828-264-3612 . The above print media may do free ads for lost pets. Additionally we recommend you contact surrounding shelters if you live close to the county lines.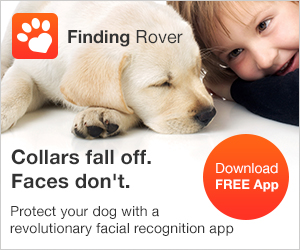 Watauga Humane Society and partner organization Watauga County Animal Care and Control will be the first animal welfare organizations in NC to offer Finding Rover facial recognition technology as an additional tool to help lost and adoptable pets in our community return home or find a forever home.
If you are having difficulty with your picture and description please add the information again.